Serving Spokane, One Member at a Time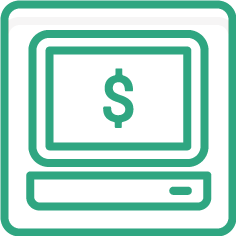 Enrollment is simple. Look for the Online Banking login on our home page and follow the easy steps as a NEW USER to-self enroll your account. If you have any questions about this service please call us (509) 325-7228 or email us at memberservices@sccu.net.
You can customize the layout, colors, and build Financial Management tools. You can set account alerts to remind you of events and information about your account. You choose how you want to use the extensive information available.
ACCOUNTS
• Balances • History • Multiple History • Calendar • Tiles • Financial Management • Account Alerts • E-Statements • Download • Year to Date • Direct Deposit Distributions • Layout Manager •
CHECK SERVICES
• Check History • Check Status • Check Stop Pay •
TRANSFER
• Transfer • Transfer to Other Member • Scheduled Transfers • Loan Payment •
BILL PAY
• Payee List • Scheduled Payments • Bill Pay History • Account Setup •
VOICE SETUP
• Security •
OPTIONS
• Messages • Member Info • Update Personal Info • Account Nickname • Show / Hide Accounts • Security Settings • Display Settings • History Preferences • Statistics •
JUST ASK
• Just Ask •