Serving Spokane, One Tap at a Time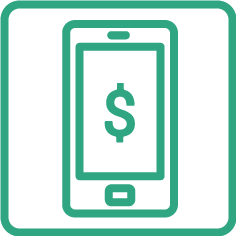 Get the SCCU App
With the free SCCU app for smartphones and tablets, you can enjoy your SCCU membership from anywhere. Start by enrolling in Internet Home Banking on the SCCU website, then connect to your online account using the SCCU app.
Using the SCCU app, you can:
Check balances and transactions
Move money – pay bills, make transfers and loan payments
Deposit checks with your smartphone through Remote Deposit Capture (RDC). Need Help? Watch our HOW TO video.
Be sure to get the Spokane City Credit Union app (not the other guy with a similar name).