Serving Spokane, One Donation at a Time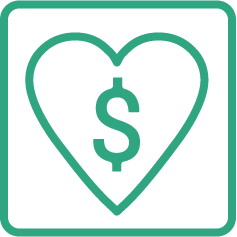 We put our money where our heart is
People helping people is part of the credit union philosophy, and Spokane City Credit Union lives it out every day. In fact, it's part of our official policy to donate 1% of our annual profits, and we give to the three organizations below. We believe the values they represent—children's health, learning and opportunity, and environmental resilience—are important to Spokane. We chose them because they reflect our roots in the Spokane community and the issues our members care about most.

When you take out a Giving Loan with SCCU, you can choose one of these organizations to receive a donation from SCCU in your name, or you can pick your own tax-deductible charity.

In 2022, SCCU and its members donated $28,143 to charities and non-profits. People helping people, that's what a credit union is all about.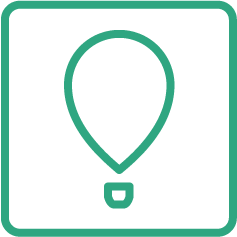 Children's Miracle Network & Credit Unions for Kids
Credit unions in Spokane join forces to raise money for Children's Miracle Network, working together through a group called Credit Unions for Kids. Every dollar that we raise together goes to Sacred Heart, our Children's Miracle Network hospital in Spokane, so the donations we make directly serve kids in our community.
Since 1996, Credit Unions for Kids and its credit union members nationwide have raised millions of dollars for the Children's Miracle Network. Thank you for joining with us to help kids in need!
Spokane Public Library Foundation
The Spokane Public Library is one of our city's most important institutions: it supports education and opportunity, it shares culture and knowledge, and it brings people together. The Spokane Public Library Foundation supports Spokane Public Library's services, resources, and programming, helping make our libraries excellent. SCCU gives to the Spokane Public Library Foundation, because we believe libraries are a cornerstone of our community.
SCCU loves the library so much that we made one of our own! Visit our little free library, on the north lawn near the ATM, and take or leave a book.
Make a Splash with Spokane Parks Foundation
Help make it a summer to remember for local children! Make A Splash In a Kid's Life is a program by Spokane Parks Foundation that offers free swimming lessons and free swimming evenings (no pass required) at Spokane pools each summer. The Spokane program is part of a national child-focused water safety program to help kids learn to swim so they can be safe in and around water.
Spokane City Credit Union has supported the Make A Splash program since 2007. Visit the Spokane Parks Foundation website to learn about the Make A Splash program and the foundation's other work with Spokane parks and natural areas.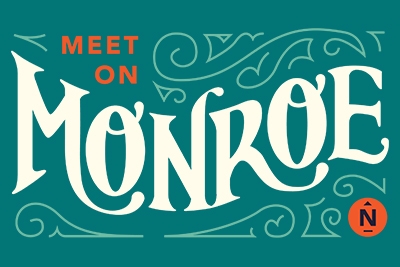 North Monroe Business District
Meet on Monroe is an initiative by the North Monroe Business District to build community, identity, and connection in the North Monroe business corridor and the surrounding Emerson-Garfield neighborhood. SCCU moved to North Monroe in 1992 and has been an active member of the North Monroe Business District for many years.

Visit MeetOnMonroe.com to learn more about the dynamic business community that makes North Monroe home for us.
Spokane C.O.P.S. - Community Orientated Policing Services
Spokane C.O.P.S. is a non-profit, 501(c)(3) dedicated to crime prevention and safety for the Spokane community.

Funded by the Spokane Police Department and partnering with the City of Spokane and the Department of Corrections, they are here to make Spokane a safe environment for all members of this community.

Learn more and see how you can get involved at www.spokanecops.org.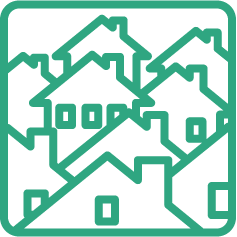 Other Involvement
SCCU also works with, donates to, and is involved in these community organizations:
KEWU Jazz Radio/89.5 FM
ImagineJazz.org
Emerson Garfield Farmers Market
Northwest Bach Festival
STA Retirees
Corbin Senior Activity Center
Sinto Senior Activity Center
Spokane Indians Baseball
South Asian Cultural Association