Serving Spokane, One Loan at a Time
We've got a loan for whatever you drive.
New or used - our vehicle loan rates apply to any kind of car or truck, boat, RV, motorcycle, ATV, or snowmobile you want to buy.
Ready to Buy or Refinance? Apply today with SCCU and see how much you can save. Apply online, email us at loandepartment@sccu.net, or call us at (509) 325-4444 if you'd like to talk to a loan specialist.
Need help getting started? The video below will walk you through the process.
---
We make loans easy.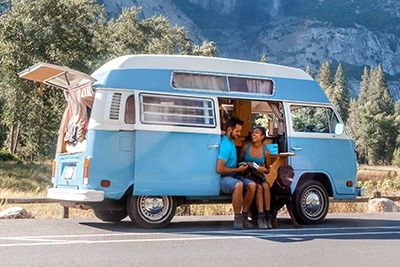 FREE Guaranteed Auto Protection (GAP)
Fill in the GAP on your auto loan in the event of an accident. In the event that your automobile is stolen or damaged beyond repair, you may be surprised to learn the value your insurance company places on your automobile may be substantially less than the amount you actually owe. The result is a financial "gap" and you may be responsible to pay the difference.
GAP Coverage is low-cost coverage that protects you by paying the potentially high-cost difference between your insurance settlement and your loan balance on items directly related to the purchase of your vehicle. Contact a loan officer to add GAP Coverage to your vehicle loan.
Don't pay for GAP Coverage with the other lender. SCCU provides it FREE.
Mechanical Repair Coverage
When you get an auto loan, having the right protection for your vehicle is just as important as getting the right rate on your loan. For just a few dollars a month, Mechanical Repair Coverage can save you hundreds or even thousands of dollars. SCCU offers 3 levels of warranty protection to choose from: Silver, Gold, or Platinum.
Mechanical Repair Coverage starts protecting you immediately after purchase from the high costs and inconvenience of breakdowns. And the plan's 24-hour roadside assistance program covers towing, emergency travel expenses, and rental reimbursement, making it the perfect complement to your manufacturer's warranty. Contact a loan officer in the Loan Department for more information.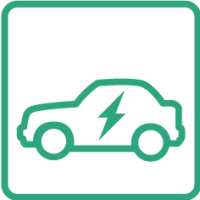 Is it time to switch to an electric vehicle? The advantages are amazing, and SCCU offers special rates to make the choice easy.
Qualify for special rates as low as 4.79% APR* on electric vehicle loans, and enjoy the benefits of driving electric:
Save on fuel and maintenance costs – Electric cars just cost less to fuel, and maintenance needs are lower too.
Drive clean, with low or no emissions – Electric cars produce zero tailpipe emissions.
Qualify for federal and state tax incentives – Inquire about the hefty federal and state tax incentives available for new and used electric vehicle purchases, and save even more!
Borrowing with SCCU makes it easy. You'll save money, have a clean and (surprisingly!) quiet new car, and help protect Spokane's air quality, all at once.

SCCU's lending programs put all the best choices within your reach. They are just one way we give back to the Spokane community. You can even charge your new electric car right in our lot.