Serving Spokane, One Transaction at a Time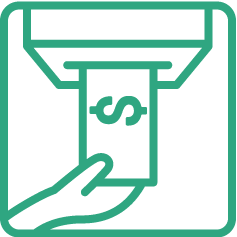 ATM at SCCU
SCCU's own ATM offers 24/7 walk-up access to your accounts and finances at our office at 1930 N. Monroe. There is no fee to use this ATM if you have a CO-OP card. Withdraw cash, and check balances.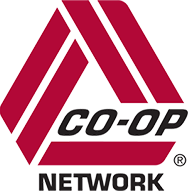 Access the CO-OP Network
Find an ATM
You can find the nearest CO-OP surcharge-free ATM through their online locator. Just type in your ZIP code below.
You can also use the CO-OP app to locate ATMs and shared branches. Search "CO-OP" on your app store. Or you can find an ATM or shared branches by text: text the ZIP code you're searching in to 91989. You'll get a text back with ATM and branch info.
Around Spokane
As a member of CO-OP, SCCU gives you access to the largest credit union-only ATM network in the Spokane area and across the country.
You'll find CO-OP ATMs in locations like:
Other credit unions
7-11
Costco
Rite-Aid
Dunkin Donuts
There is an ATM in the Operations Center for STA employees.
Around the World
SCCU's CO-OP network membership provides access to over 800,000 ATMs worldwide through links to the NYCE, STAR, Cirrus, Pulse, and Plus networks. Check your ATM card for the CO-OP Network logo and you're ready to go!

About CO-OP Financial Services
CO-OP Financial Services, established in 1981, connects a nationwide network of thousands of credit unions and provides financial services to members across the country and around the world, no matter where you are. With almost 30,000 of its own surcharge-free ATMs and billions of transactions last year, the CO-OP family is larger than most banks.
Use the CO-OP network to access your finances at SCCU whenever and wherever you need them!