Serving Spokane, One Member at a Time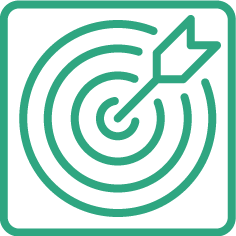 Our Mission
Spokane City Credit Union's mission is to prudently promote and serve the genuine financial needs of our members with trust, education, and dignity.
History
When SCCU was founded in 1934, it was called City Employees Credit Union of Spokane. It was an occupation-based credit union, like so many credit unions of the time, and all of our members were employed by the City of Spokane. Later, membership was expanded to include Spokane Transit Authority. Those groups—employees from the city and from STA—have been the foundation of our membership, and we still serve many of them today.
In 1980, SCCU changed our charter to extend membership to anyone who lives, works, worships, or goes to school in the state of Washington, opening our doors to everyone in the Spokane community. We cherish our local roots and our history with the city of Spokane. In a world where financial institutions are growing larger, with little ones being swallowed by bigger ones, SCCU plans to stay independent, relevant, and local.
Our excellent and personalized member service, our exclusive focus on the financial needs of individuals and families, and the way we live out our community-focused values is what makes us distinctive, now and in the future.
We invite you to join us and see for yourself the SCCU difference.
The Credit Union Difference
In 1935, credit unions were helping Americans survive the Great Depression. At that time, the treasurer of a Midwestern credit union said credit unions were "not for profit, not for charity, but for service." SCCU still holds this philosophy today.
Credit unions continue to look out for their members' interests and provide a level of service not generally available at other financial institutions. Whether it's providing a loan to help a member cover unexpected medical bills, giving financial counseling to a member whose company closed its doors, or simply offering a better deal on a used car loan, credit unions help their members and the communities they serve.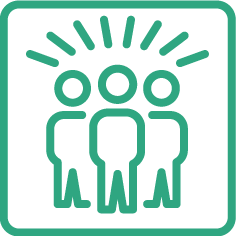 Volunteers
SCCU's Board of Directors are member-volunteers who give SCCU guidance and oversight.
The Board is responsible for the general control and direction of the affairs, funds, and records of SCCU. It does this by setting SCCU's strategic direction, approving the annual business plan, hiring the CEO, and adopting policies for implementation by SCCU's management.
The Supervisory Committee guides the external audit, internal audit and internal control functions of SCCU.
Board of Directors
Harry A. McLean, Jr., Director
Gene Jakubczak, Chairperson
David Eash, Vice-Chairperson
Corin Morse, Secretary
Francis Adewale, Director
Raylene Gennett, Director
Brandon Rapez-Betty, Director
Jerry Niepomnik, Associate Director
Daniel Zapotocky, Associate Director
Supervisory Committee
Dave Christiansen, Chairperson
Vincent Beck
Ian White
Chuck Zigmund


Employees
You can meet any of our employees at our office on Monroe.
Deanna Hanley, President/CEO
dhanley@sccu.net
Jamie Forbes, Loan Supervisor
jforbes@sccu.net
Shannon Chapman, Teller Supervisor
schapman@sccu.net
Tim Lieske, Loan Officer
tlieske@sccu.net
Krystyne Miller, Loan/Digital Experience Officer
kmiller@sccu.net

Helen Reynolds, Accounting Specialist
hreynolds@sccu.net
Jon Belch, Member Service Representative
jbelch@sccu.net
Brian Fletcher, MSR/Delinquency Officer
bfletcher@sccu.net
Vanessa Jones, Member Service Representative
vjones@sccu.net
Catherine Dietz, Administrative Assistant
cdietz@sccu.net