Serving Spokane, One Transaction at a Time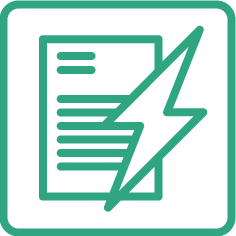 Choose Estatements
You can choose to receive electronic statements instead of paper ones, eliminating paper waste and adding security to your financial records.

To sign up for e-statements, you can:
We will take it from there.
So Many Benefits!
There are so many good reasons to switch to estatements from paper statements. This simple change is great for you and for SCCU.
Added security
No paper statements in your mailbox mean you're less likely to experience mail fraud.
Find your statements when you need them
12 months of electronic history are stored in your online account for easy record-keeping.
Finding a statement online is so much easier than sorting through your paper files at home.
Saves money
When you let SCCU deliver your statements electronically, our cost-savings in printing and postage are tremendous.
Environmentally friendly

You already know that that SCCU has chosen Spokane Parks Foundation and other natural resource conversation groups as some of our favorite causes for the Spokane community. Choosing electronic statements that reduce paper waste is another way we make it easier for you to help the environment.