Serving Spokane, One Member at a Time
Spokane City Credit Union
is a unique, homegrown institution with a history that's woven into the city of Spokane. Because Spokane is where we live, work, and play, we are committed to providing the best financial services we can and giving back to our community through the work we do. There are so many ways in which SCCU supports our community. Get to know what makes us special.

We offer superior rates and services.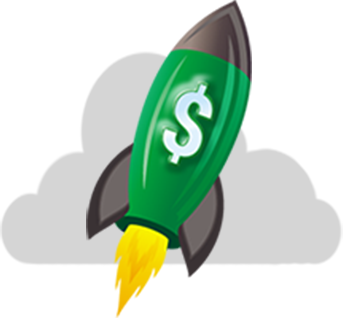 SCCU offers premier financial services for families and individuals, providing a full range of non-commercial financial services, including free checking, multiple savings accounts, financial counseling, and all the same convenience services as the biggest banks.
We are distinctive because we offer superb member service and an exclusive focus on individuals and families and their personal needs. Borrowing includes car, home, and consumer loans, and investments can be made in our full portfolio of high-yield products. Because we are not-for-profit, we use our earnings to create lower fees and higher returns for you.
We put our money where our heart is.
Money matters. SCCU knows this, and our members know it, too. We donate directly to the causes we care about, and we have a formal commitment to give 1% of our annual profits to our three chosen community organizations: Children's Miracle Network, Spokane Public Library Foundation, and Spokane Parks Foundation.
We make it easy for you to put your money where your heart is, too, with programs like, where we make a donation in your name on qualifying loans, or where a donation from you lets you skip one monthly payment per loan per year.
We have roots here.
SCCU was born and raised in Spokane. We have been serving Spokane city employees and other community members since SCCU was founded in 1934. In that time, we've learned the value of being truly local in a world where most financial institutions are merging or moving away. Our governance and employees, our services, our giving, and our community impact are all centered on the Spokane region, because this is the place we call home.
We give back.
SCCU knows from experience that giving back enriches us as an institution. We believe it enriches us as individuals, too, and we support community service for our employees. Every SCCU employee gets one full day of paid time off per year to volunteer with a community charity. SCCU also matches donations of up to $100 to made by any of our volunteers or employees each year.
We live our values.
At SCCU, we have created special programs that embody our values and make it easier for our members to make their own difference.
With a Giving Loan, you can donate to a charity in our community.
With an Electric Vehicle Loan, you can get special auto-loan rates on your green car, and do your part to preserve Spokane's clean air. You can even charge in SCCU's parking lot!
With a Water-Wise Landscape Loan, you can replace your thirsty home lawn with water-smart native plants and mulch to save money on watering and protect the Spokane River.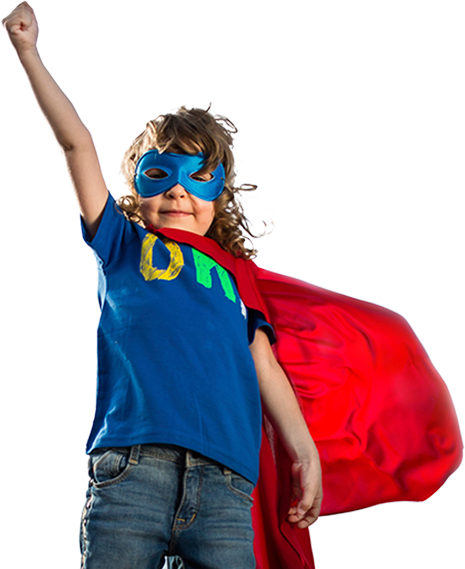 We are small but mighty.

As a not-for-profit financial institution, we exist only to serve our members. There are no outside stockholders we report to, and no one, besides our members and our community, benefits from our profits. When we answer only to you, it impacts how we serve. We return earnings and profits directly to members in the form of lower loan rates, higher returns on investments, and lower fees all around—that, and our regular donations that make our community better for everyone!
We Love Our Library!
Because our credit union was created to serve Spokane city employees, SCCU has a special relationship with city institutions like our public library. We even chose the Spokane Public Library Foundation as one of the three community causes we give to regularly.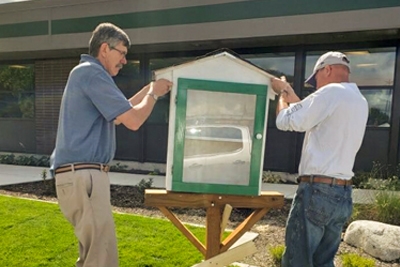 In fall 2019, we added our own little free library on the north lawn near the ATM. We're proud to be the only Spokane financial institution (that we know of) with our own library onsite. It's just one more reflection of our history in Spokane and our investment in the community we share.